Buenaventura Lakes Library
405 Buenaventura Blvd
Kissimmee, FL 34743
Monday – Thursday: 9am – 9pm
Friday – Saturday: 9am – 6pm
Sunday: 12pm – 6pm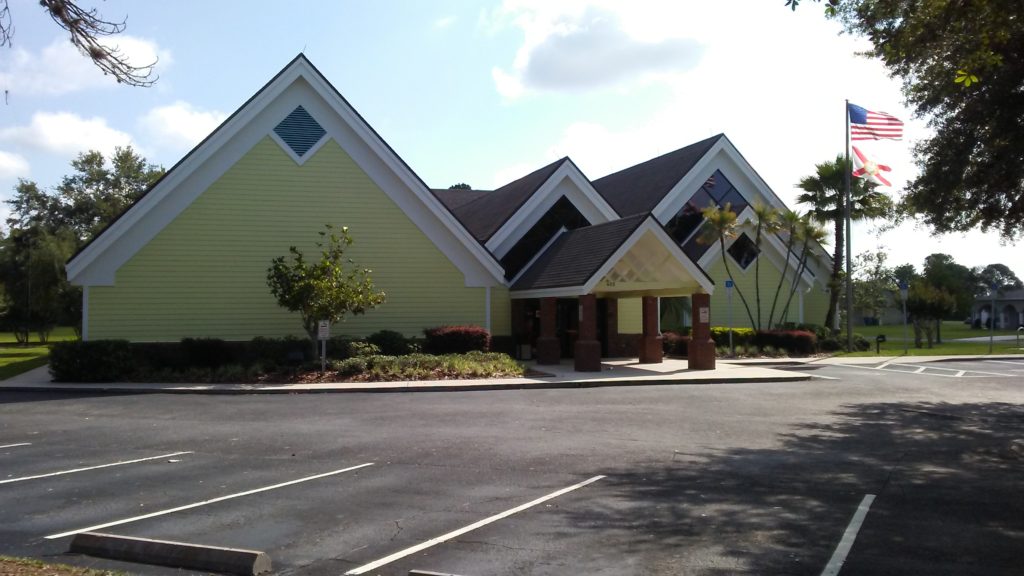 The Buenaventura Lakes Branch Library is conveniently located one mile down Buenaventura Blvd., just off the Osceola Parkway.
---
Rooms Available at Buenaventura Lakes Library
Buenaventura Lakes Multipurpose Room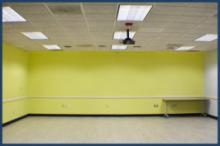 25 ft. x 41 ft.
Includes overhead projector with VGA port, tables, and chairs
Occupancy: 70
Patrons must bring their own computer cables and supplies
Upcoming Events at Buenaventura Lakes
Everyday English
Improve your English through conversation. Practice speaking with others in a class taught by Florida State certified teachers in partnership with the Adult Learning Center of Osceola.  All home/native languages welcome. 
Buenaventura Lakes Library
Wednesday, February 20th
6:30 PM

to

8:30 PM
Rhythm, Rhyme, & Storytime
Sing, swing and sway your way through this program dedicated to music and movement!
Rhythm, Rhyme & Toddlertime is an early learning program that combines singing with a wide variety of musical instruments to learn, share and explore. Attendees will be taught finger plays, rhythm movement, dancing, and free play. This creates the perfect opportunity for fun-filled learning as you watch your child develop their vocabulary, counting skills, creative thinking, and listening skills. Recommended age 2-5 years old
Buenaventura Lakes Library
Thursday, February 21st
10:00 AM

to

11:00 AM
After School Special
Each week kids are engaged with exciting activities that run the gamut from science and math to engineering and yoga. Every week is something new, but it's guaranteed fun!?
Buenaventura Lakes Library
Thursday, February 21st
4:00 PM

to

5:00 PM
E.S.O.L. Beginner
Become more familiar with the English language. Taught by a certified instructor in partnership with the Adult Literacy League.
Buenaventura Lakes Library
Thursday, February 21st
6:00 PM

to

7:30 PM
Florida Friendly Landscaping Series en Español
Mejore sus habilidades de jardinería y reduzca el tiempo y dinero invertidos en el trabajo de jardín con Florida Friendly Landscaping, una guía presentada por los Servicios de Extensión del Condado de Osceola.
Esta semana: Reducir la Escorrentía de Aguas Pluviales & Protección de los Cuerpos de Agua
Buenaventura Lakes Library
Friday, February 22nd
10:00 AM

to

12:00 PM
3D Tech Tutoring
Individualized training with our 3D Printer the Makerbot Replicator+ generously provided by Commissioner Janer. Learn how to use the 3D Printer software and how you can use the software at home.
Buenaventura Lakes Library
Saturday, February 23rd
3:00 PM

to

4:00 PM
Voices of Silence: On My Own
Voices of Silence presents On My Own, a weekly program for young adults with intellectual disabilities that fosters independent living, reading and math fundamentals, development of social skills, and so much more!
Buenaventura Lakes Library
Monday, February 25th
9:30 AM

to

1:30 PM
Community Blood Drive
Be a hero by giving blood! OneBlood's Big Red Bus will be in the parking lot to receive your life-saving donation.
Buenaventura Lakes Library
Monday, February 25th
1:00 PM

to

3:00 PM